HARLEY-DAVIDSON RIDING ACADEMY

If you're ready to roll, Harley-Davidson Riding Academy and Cowboy Harley-Davidson of Austin are ready to teach you!  You'll start off in the classroom, where our MSF certified Riding Academy instructors introduce you to your Harley-Davidson Street and teach you basic safety.
Then, it's on to the practice range where you'll learn on a 2015 Harley-Davidson Street 500 motorcycle. To obtain a Class M driver license in the state of Texas, individuals are required to take a DPS-approved motorcycle class.  So come on!  Successful completion will help you save on insurance and riding your bike safer and more enjoyable.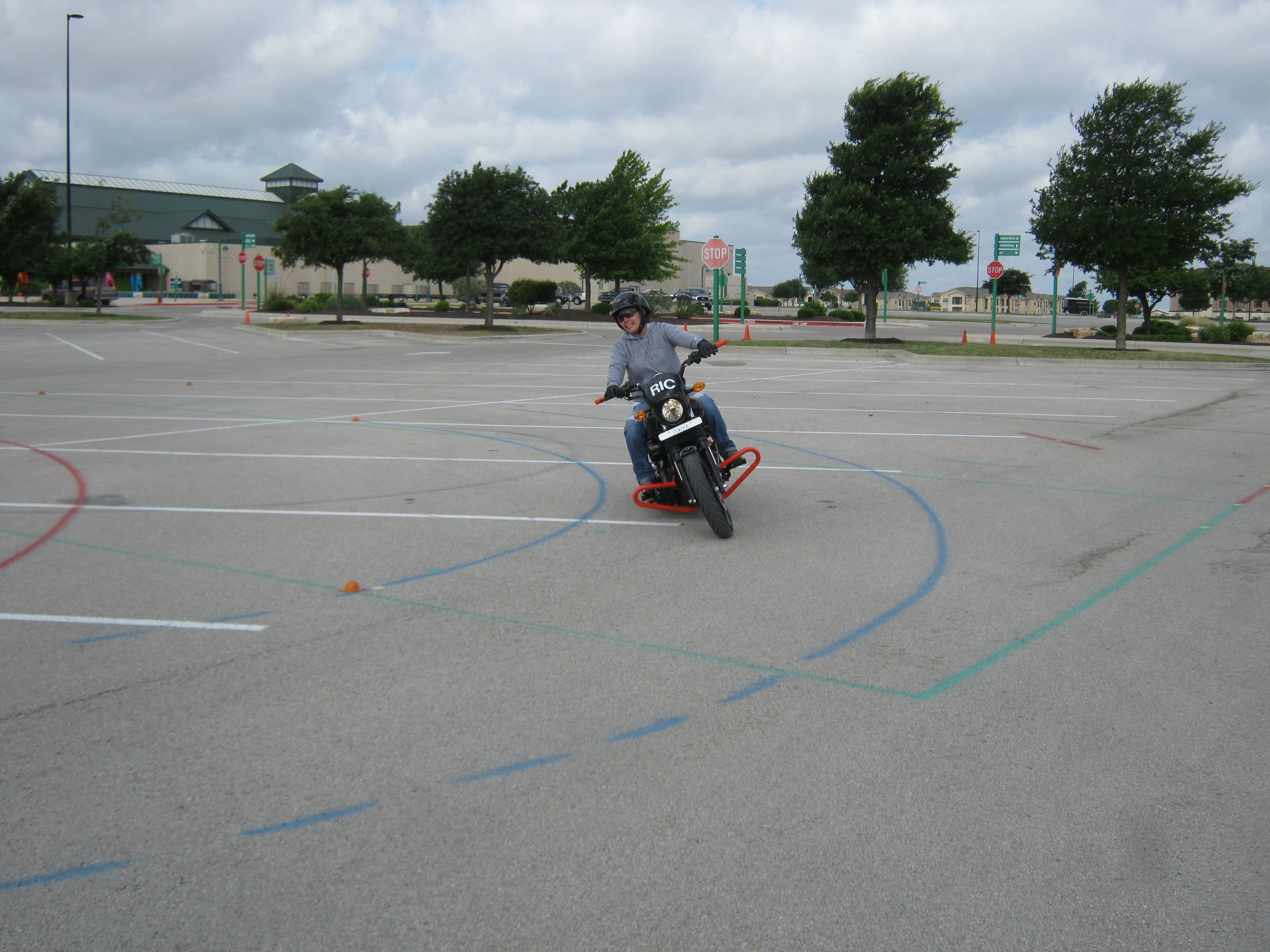 For more information about the Riding Academy Program a.k.a. Learn 2 Ride

Contact Rick Strupkus at 512-448-4294 or email ridingacademy@cowboyharley.com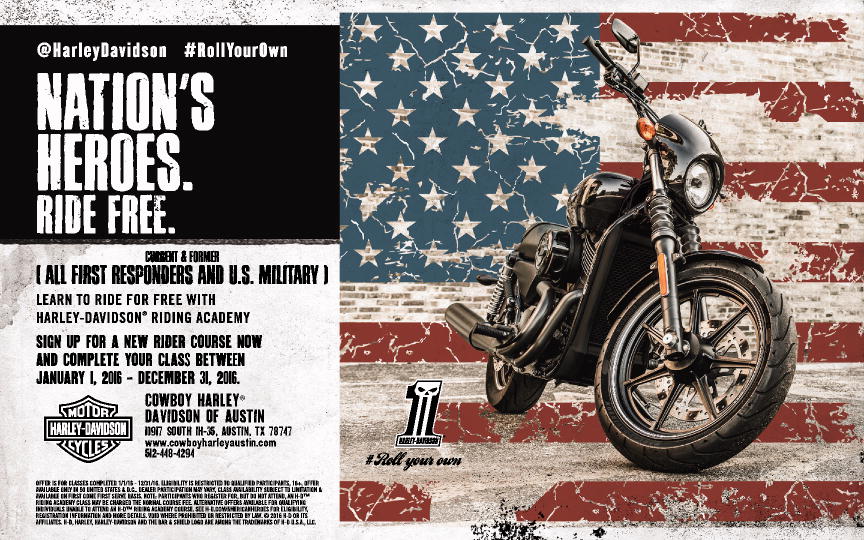 If you are Military or First Responder and would like to take advantage of this offer, CLICK HERE to register! 
Click Below to Register: